Kathmandu Retreat 60 tent review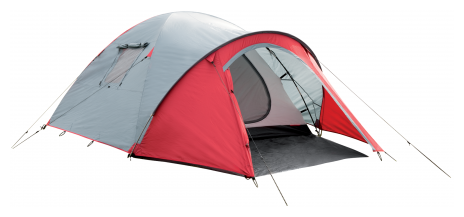 I've been using the Kathmandu Retreat 60 tent for a while now and I noticed there's not a lot out there about it so I thought I'd write down my experience with it.
Pros:
Lots of space – with 2 people there's good room for gear inside, or keep gear in the semi-covered front part to fit 3 people snugly.
Well-insulated – bodyheat is usually enough to keep it pretty warm inside.
Sturdy – I've had it in 120+km winds and as long as the support lines are up, it holds up well.
Cons:
Heavy – carrying an extra almost 8KGs on long hikes is noticeable
Big – it barely fits in my pack and doesn't leave room for much else, meaning I usually have a bunch of stuff hanging off the side and back of the pack which affects balance for things like river crossings
Summary:
I really recommend this tent for drive-up camping or for short hikes, but if you're looking for something more all-purpose I recommend looking for something that packs down smaller and weighs less.